Android is an Open Source platform (AOSP) which offers great, easy, and customizable user interface, system settings, and lot more for developers and normal users. But nowadays, most of the Android devices do come with so many bloatware or system ads or pop-ups which appears all the time. It's quite disturbing or annoying for most of the users. Mostly, the Android browsers like Chrome, UC Browser, etc applications offer pop-ups and ads. Here is the guide on how to block pop-ups on Android browser easily with simple tricks.
However, it's quite obvious that no pop-up blocking method is fully 100% working. But you can certainly resistor block pop-ups up to limited time or category. The method is almost similar to all of the browsers and all of the Android phones usually. But you need to figure it out the actual pop-ups settings option from the browser settings. Because each and every browser has its own kind of site preference or settings.
If you're an avid user of the internet and do a lot of browsing or blogging over Chrome or any other browser via mobile or even on a desktop/laptop, you'll find this guide useful. It will help you to block pop-up on Android browser easily which are unnecessary and annoying too. You can also block some of the site's cookies or notification pop-ups as well specifically.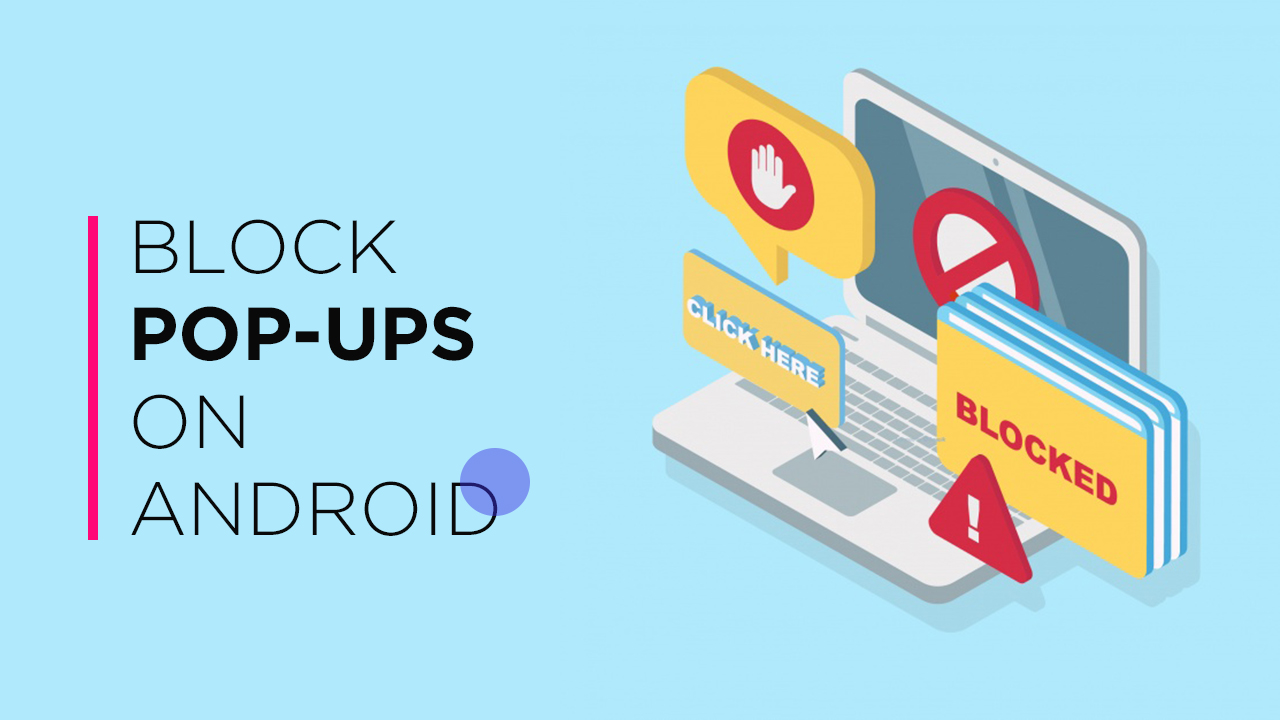 Steps to Block Pop-Ups on Android Browser:
Open the Google Chrome Browser on your Android device.
Tap on three dots menu icon at the top-right corner of the screen.
Tap on Settings > scroll down a little bit and tap on Site settings.
Now, tap on Pop-ups option to turn it off.
Now, you have successfully blocked Pop-Ups on your Android Browser (Mostly prefers Chrome).

If you're using any other browser, the actual process will be the same. Go to Settings then you need to find any one of these – site preference or privacy or pop-ups etc. [Varies on each browser settings]
Some Other Alternative Methods:
If you want some aggressive type of pop-up or advertisement blocking, you can go for the private mode or private window browsers. Currently, Firefox Private browser offers great pop-up or ads blocking feature by default and Opera Browser for Android offers in-built VPN service for free as well.
Google Chrome browser on Android doesn't support extensions, but the Firefox browser for mobile version support extensions easily. You can use uBlock Origin on Firefox for Android with all the features of the desktop version.
If you're an advanced Android user or developer, you should know about ad blocking method. This requires root access most of the times to disable pop-ups or advertisements completely via system. Download AdAway.APK file and install it on your device. Open it and give permissions then enable the AdAway ad blocker. It will run in the background all the time and prevent pop-ups or ads easily.