The SPD Research Tool allows you to upgrade your Spreadtrum devices that comes with PAC firmware. Nowadays so many smartphones come with Spreadtrum PAC firmware. You won't be able to flash that firmware on your Spreadtrum device by using some of the other popular flashing tools. Such as the SP Flash Tool or the MTK Tools etc.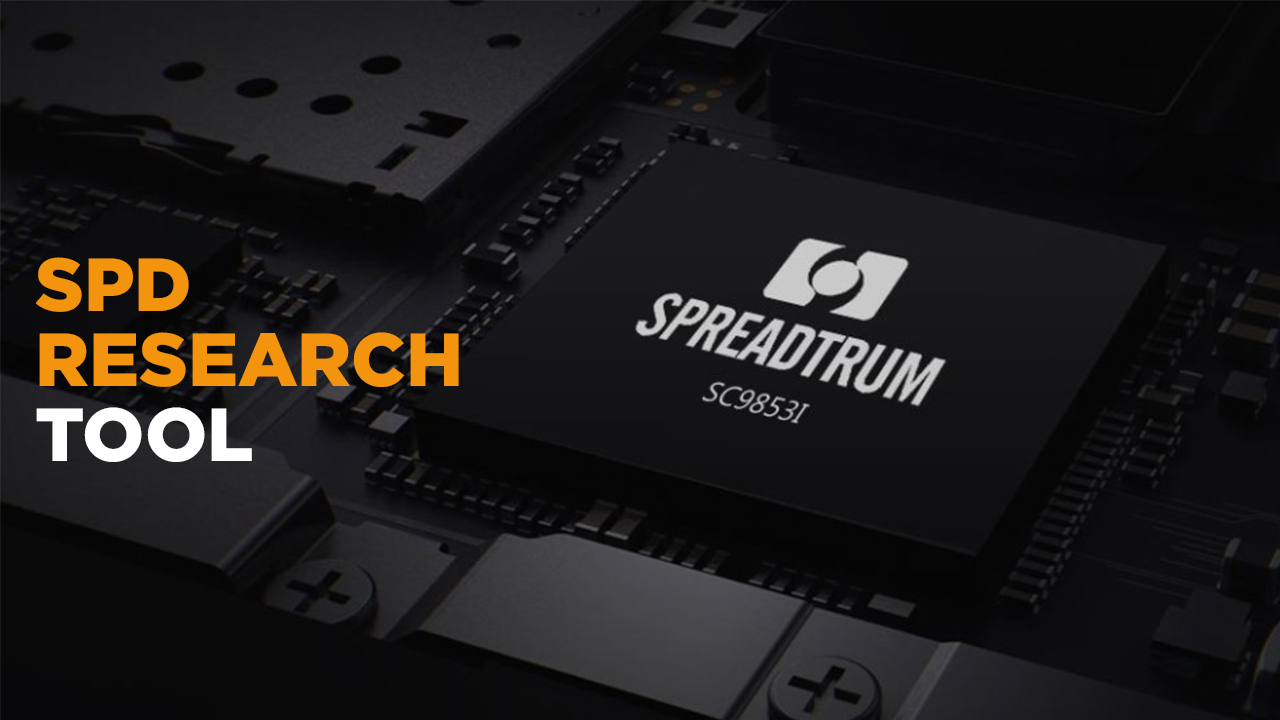 The SPD Research Tool also allows flashing P5C firmware files, which can sometimes be found on the few Spreadtrum devices as well.
SPD Research Tool Features
1. PAC Firmware:
The SPD Upgrade Tool support the flashing of PAC firmware. These are the most common firmware file types found on Spreadtrum devices.
2. P5C firmware:
Some other Spreadtrum devices come with P5C firmware instead. These too can be flashed using the SPD Upgrade Tool.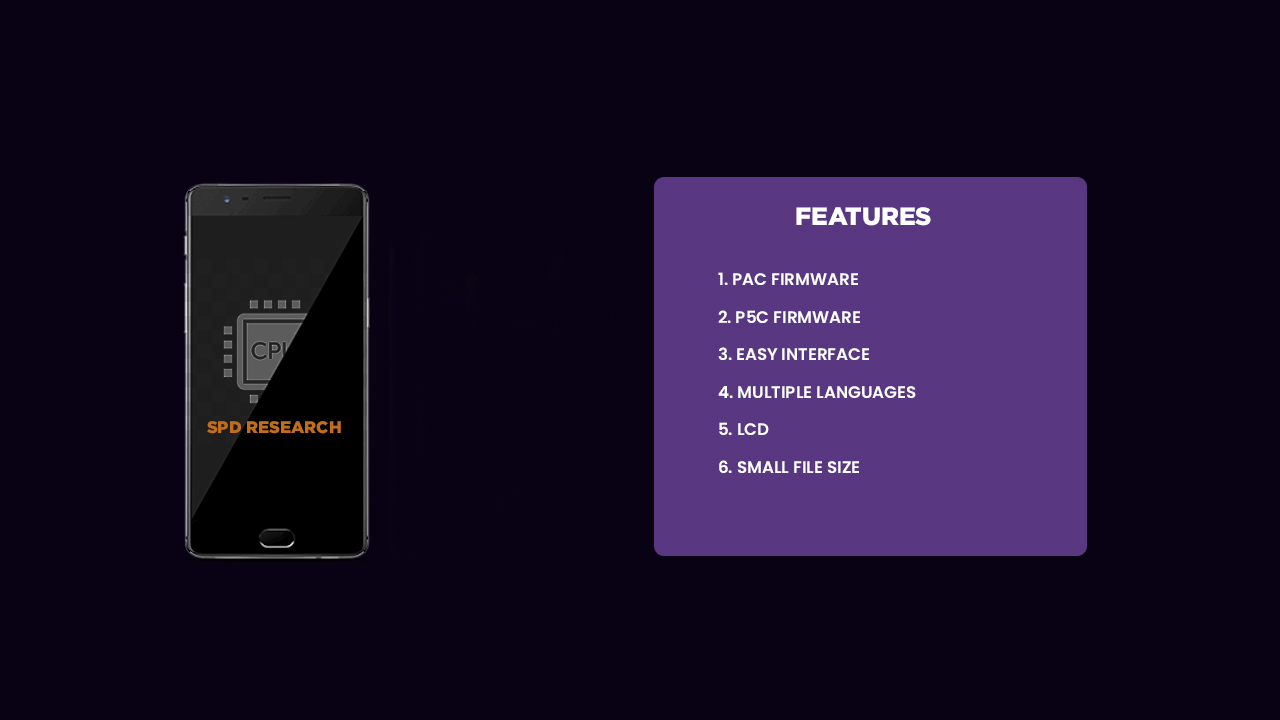 3. Easy Interface:
It comes with an easy interface which allows you to quickly select the Stock Firmware file by just clicking on the 'Load Firmware' option. It also offers you to access the tool settings which includes Flash Operations, Multi Languages, LCD Configure etc.
4. Multiple Languages:
Open the SPD Upgrade Tool and choose your preferred language from the menu. Many other flashing tools only support the English/Chinese language. Although some other tools like the Qcom Phone Download Tool support the Chinese language nowadays.
5. LCD:
You can also configure the LCD, though this option is only available when you set a particular NV and a user (.img) file.
6. Small File Size:
The SPD Research Tool size is less than 3 MB (approx). Therefore, it won't take too much memory to be installed on your computer.
7. Other Features:
The tool allows you to configure the additional files like MCP type, Volume Frequency Tuning, Read Active Flash, Write Active Flash, and Erase Active Flash.
Please Note: Always use the latest version of the Spreadtrum Research Tool for more features and stability/compatibility.
Download SPD Research Tool (Spreadtrum Flash Tool)
---
Full credit goes to Spreadtrum Communications Inc., for providing the free software tools.