The Fortnite v8.51 update has just been released in all consoles and regions respectively. Fortnite v8.51 update patch notes are also available officially. The new update has been rolled out globally without any server downtime.
The Fortnite v8.51 update of Fortnite is quite small but it also fixes bugs, system improvements, and added some of the items/weapons and a theme. Such as Shadow Bomb, Duet, and Diner Theme, etc.
Read More: 4 Best Android Racing Games in 2019 – You Should Play For Once
Shadow Bomb
Shadow Bomb was announced last week as a new item that would take players into the shadows. But the new Shadow Bomb is different and creates the player invisible for six seconds. During that time, the player can gain the ability of double jumping and wall jumping as well. It will also increase the movement speed, but they can't attack, build, or loot for that time.
Epic Games also implemented two other changes in the v8.51 update like audio fix (Jetpacks sounds playing louder than actual) and the UI improvement in Limited Time Modes.
Duet (Large Magazine Assault Rifle)
It's a high damage assault rifle that's good for sustained fire due to its large magazine capacity. It will available in the Weekly Store from May 1 at 8 PM ET until May 8 at 8 PM ET.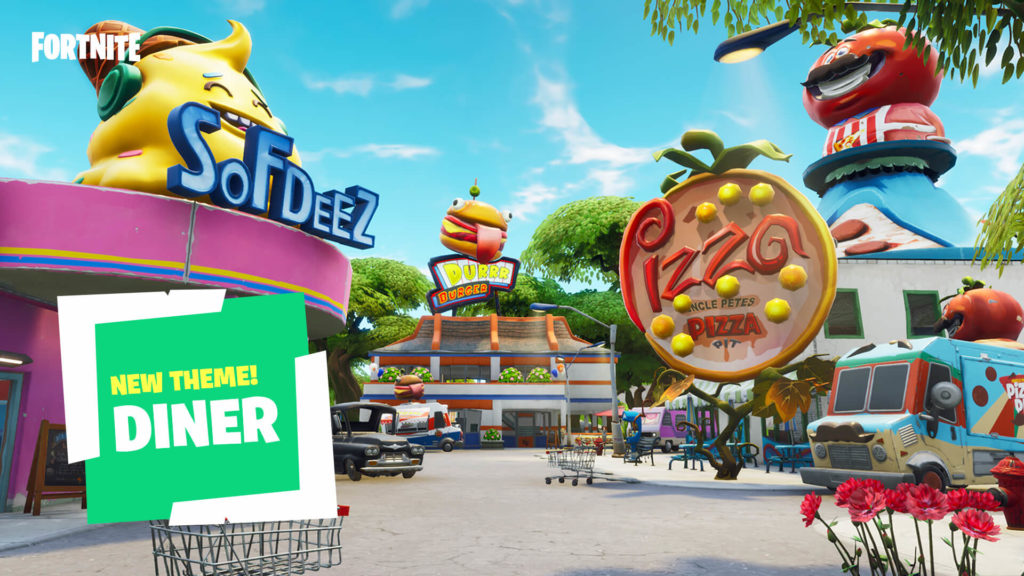 Fortnite v8.51: The Diner Theme Prefabs
The new Diner Theme Prefabs and Galleries are based on Fortnite Battle Royale's restaurants and diners. It offers Durrr Burger Prefab, Uncle Pete's Pizza Pit Prefab, SofDeez Ice Cream Shop Prefab, and 4 Diner Galleries, etc.
There is also a bug fix of social suggested friends could not be added to friends list.