The Mi-Fit app for Xiaomi has received an update v4.0 which brings a new card styled UI and improves the stats list. Mi-Fit v4.0 update is available on Mi App Store as well. The new user interface brings a new card-style material type design and offers a more polished look overall.
The leaks are coming out that Xiaomi is going to launch next-gen Mi Band 4 very soon. Maybe this update has been released to work well with the upcoming band.
Mi-Fit v4.0 Update Released
If you are using the Mi-Fit app on your device, you can't see the update in Google Play Store. You need to search for the update manually on Mi App Store. Otherwise, there is an APK Mirror download link available. You can simply just download and install the APK file. It will overwrite the existing one and requires app permissions.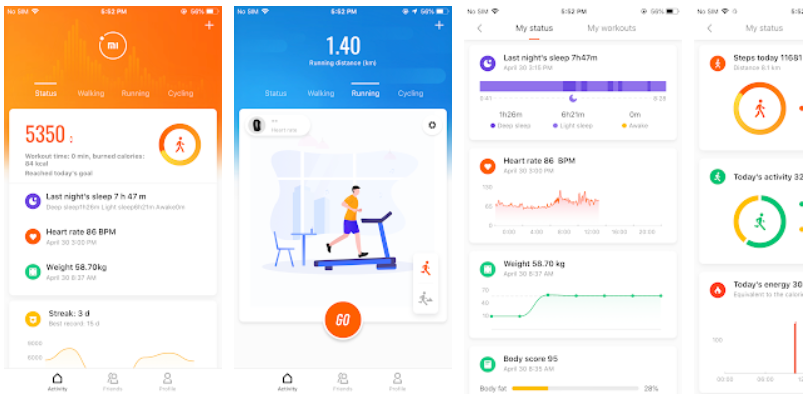 The size of this update is around 74MB and the changelog mentioned a few notes. Such as the update brings an optimized data view, a polished UI, and support for more workout categories.
The new Mi-Fit v4.0 update offers rounded-corner tabs with improved UI which adopts a white background with better font readability and improved text spacing. There are three workout types available like walking, running, and cycling. Xiaomi is working on the dark mode feature as well.
Mi-Fit app pairs with the Mi Band series to show all the activity data such as sleep, movement, walking, running, calorie burn, and heart rate. It also provides goal-based activity workouts and manages your fitness level up to the mark.