Realme X is one of the most featured and flagship devices by the company yet. This year most of the flagship devices come with some similar and popular features. Like a pop-up selfie camera, 48MP rear camera, no notch display, and in-display fingerprint sensor. Realme X first launched in China with some good specifications at a very competitive price tag. Here in this article, we will share with you the top 5 features of Realme X which you need to know.
The Realme X will soon launch in the Indian market and the price tag will also be a key factor. Meanwhile, Xiaomi also teased about Redmi K20 device as a 2nd gen flagship killer. Whereas, the Realme 3 Pro has already received good responses from customers and reviewers. It's one of the best phones which you can get under Rs.15,000 currently. Now, it's time for realme X and its features.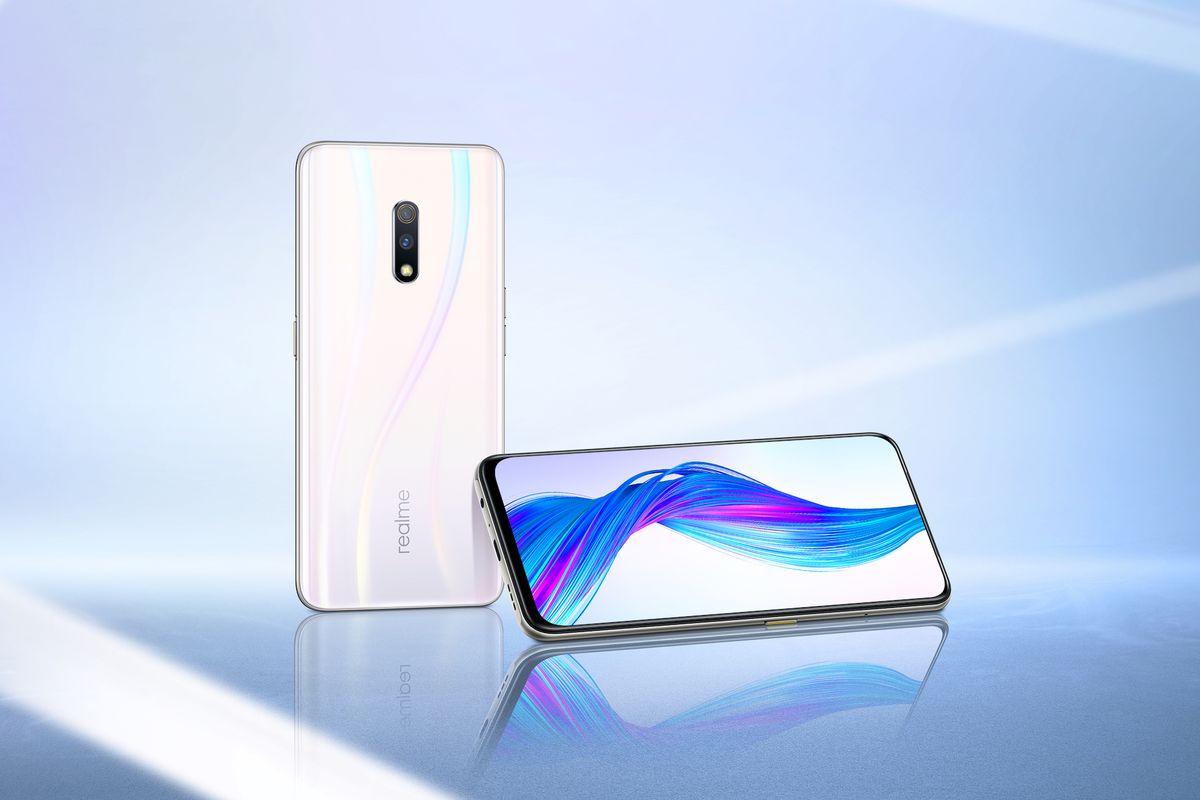 1. Full HD+ AMOLED display, No Notch
Realme X offers a 6.5-inch no notch AMOLED display with very thin bezels. It gives an overall nice design and looks to the device. There is an in-display fingerprint sensor placed as well which makes it a premium device.
As we all know, recently OnePlus 7 Pro has also announced with a Quad HD+ Fluid AMOLED display along with an on-screen fingerprint scanner. So, it seems that it becomes a trend of 2019 for flagship devices.
2. The Powerful 48MP Rear Camera Setup
While talking about the trend of flagship smartphones in 2019 and don't include the 48MP rear camera, it's not possible. Realme X is also one of them to carry a Sony IMX586 sensor with f/1.7 aperture lens. This year so many popular devices are coming out with 48MP cameras like the Redmi Note 7 Pro, OnePlus 7 Pro, etc. The Realme X is also jumped into the competition of 48MP camera race.
While the camera is packed with some of the interesting features in Realme X. Such as Nightscape mode which allows you to capture clear and detailed low-light shots. There's also the Chroma Boost feature that can make photos look saturated and vivid.
3. Pop-up Selfie Camera Craze
Realme X is also featuring the pop-up selfie camera without any notch or hole camera like others. But it's one of the cheapest smartphones out there to have a pop-up camera. The pop-up camera motor and sensor are quite fast and effective in terms of daily usage.
The pop-up camera rises in about 0.7 seconds and can close automatically when detecting fall just like the OnePlus 7 Pro device. It's expected that Xiaomi can come with the pop-up camera at a very competitive price range to compete Realme.
4. OPPO VOOC 3.0
A smartphone can have a great battery life or a good battery life or a poor one. But nowadays users are also appreciating the power of charging. If your device supports fast charging then the battery life can be managed sometimes. The Realme X comes with Oppo's proprietary VOOC 3.0 fast charging support which is good enough. It can charge the 3,765 mAh battery around 50%-60% in 50 minutes or less.
In an Rs.20,000 budget, Realme X offers some of the best hardware specifications and features out-of-the-box.
5. In-Display Fingerprint Sensor
Thanks to the Samsung's AMOLED display panel which offers you an optical in-display fingerprint sensor on Realme X. The new generation of an on-display fingerprint sensor is quite faster and secure enough in terms of the previous generation. The sensor is quite fast and accurate so that you can use it more than a Face Unlock. Oppo's AI Face Unlock is fast as well but the in-display fingerprint scanner is more than this.
The best part of these on-display fingerprint sensors is that you don't have to lift up your phone to unlock the screen as compared to the rear-mounted scanner and face unlock.
---
These are the top 5 features of realme X which make it a better smartphone for 2019 considered to be a budget segment device.