If you like to customize your Android smartphones at any cost, you can now do it on your Samsung Galaxy S10 and S10+ Exynos models as well. One of the popular and widely used by flashoholics or developers custom recovery named TWRP (Team Win Recovery Project) is now available. XDA Developers team recently posted about it based on the latest unofficial TWRP 3.2.3-0 Custom Recovery.
The Samsung Galaxy S10 series is the best and most-anticipated smartphones in 2019. It has the latest version of Android Pie based on Samsung's One UI. However, some of the users still don't like the new UI that much in terms of the Custom ROMs. As we mentioned earlier that if you're a flashoholic, you can't be satisfied with any single or stock ROM easily.
Therefore, if you're one of the avid android user or Custom ROM user and want to give a try of any Custom ROMs, you can read this article thoroughly.
What is TWRP?
TWRP is the most popular and widely used custom recovery tool which allows you to install Custom ROMs, backup all partitions, perform a full/partial wipe, flash SuperSU file etc. All the Android devices do come with default stock recovery option which features a few minimal settings. But the TWRP Recovery brings so many advanced settings and features to customize and flash your preferred files easier than ever.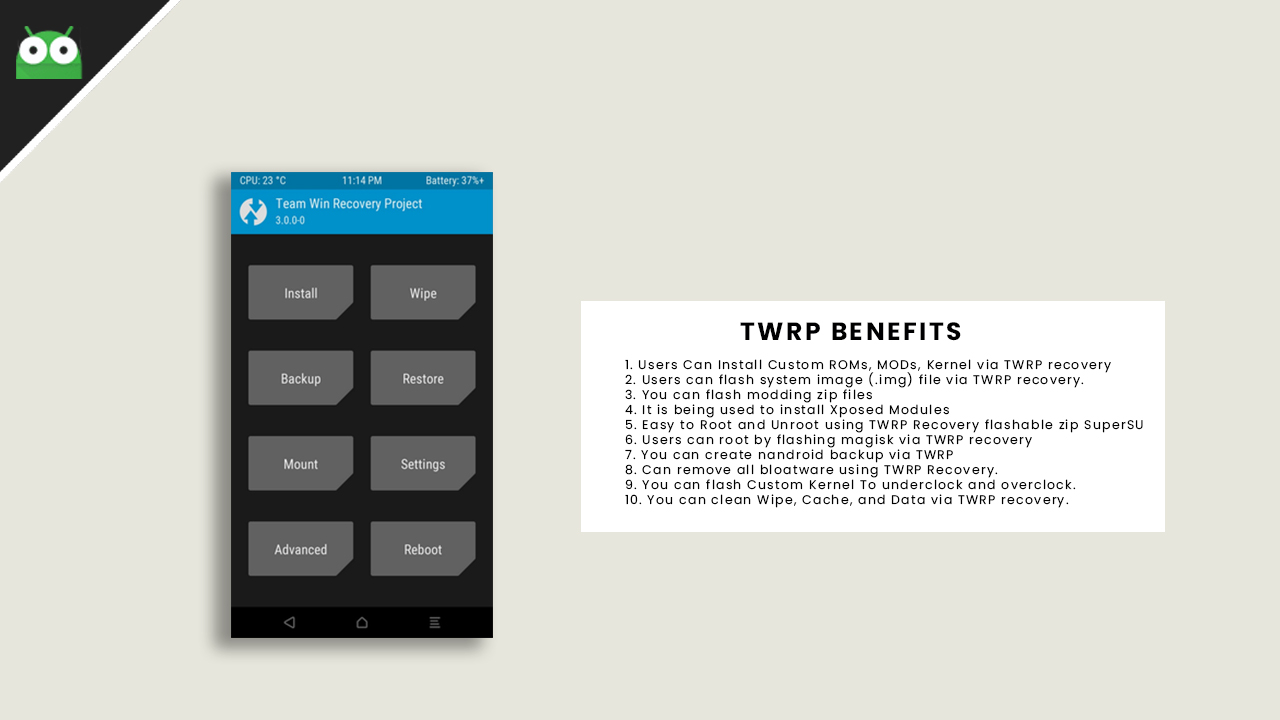 You can also take a full device data backup with system data which is a good thing. Once you've installed the TWRP Recovery on your Android device, you can easily enable root access or do a lot more tasks.
As the Galaxy S10 series and One UI is quite new in the market, you won't find so many Custom ROMs for Galaxy S10 and S10+ right now most probably. Meanwhile, LineageOS, one of the most popular Custom ROMs, doesn't release for S10 series yet. But we can expect it very soon. Now, going to the main topic, we have provided the XDA Developers download links of unofficial TWRP file for Galaxy S10 and S10+ devices.
Download TWRP for the Galaxy S10 and S10+ Devices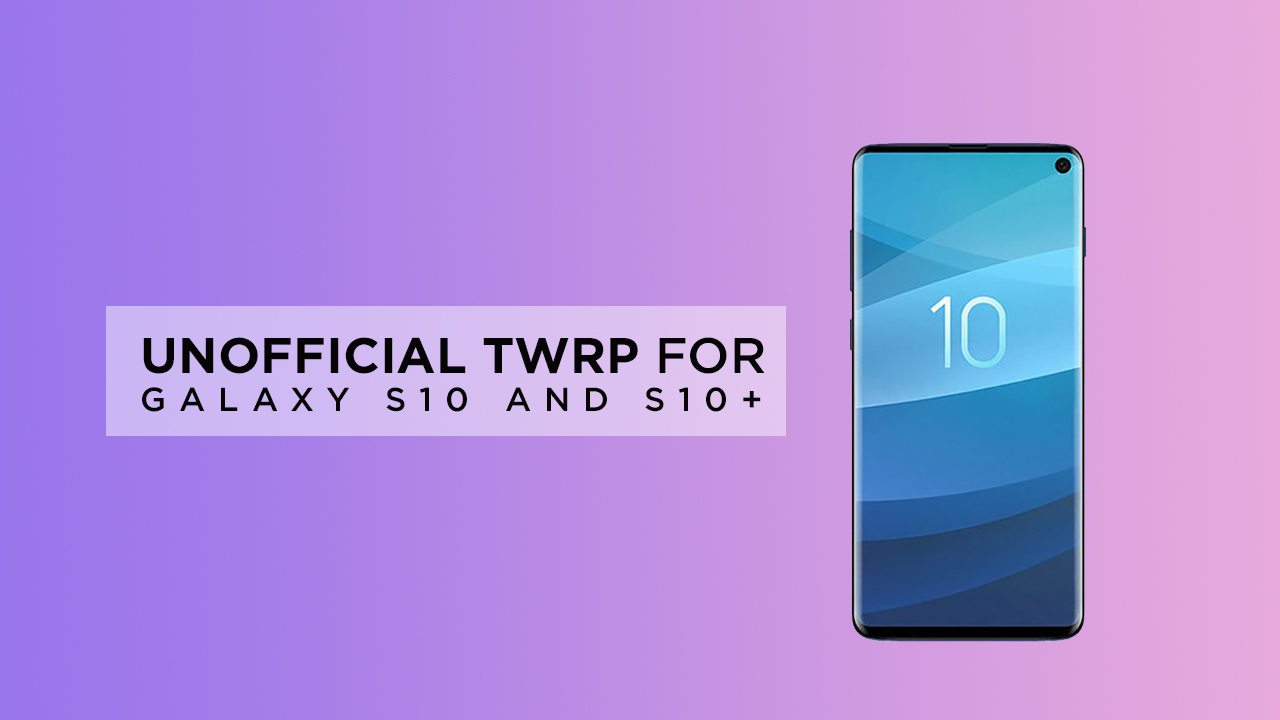 Before starting the installation, we recommend that only experienced users do so. In addition, it should be noted that for now, it is only available for terminals with Exynos processor. If you bought your S10 in the United States or China, where they use the Snapdragon SoC, you'll have to wait.
Download Links: (Latest TWRP 3.2.3-0)
Requirements and Disclaimer:
Enable OEM Unlock and unlock BL in download mode from the Developer options via the Settings menu.
Samsung KNOX feature will be removed/stuck once you flashed custom binaries to your phone. [warranty may void]
Samsung Firmware OTA (System Updates) will no longer work once you flashed any Custom Binaries.
All the apps like Samsung pay, Secure Folder which is using Samsung KNOX feature, will not work anymore after flashing.
Unofficial TWRP Bugs:
Try not to update the Magisk currently until the device tree recovery file added by XDA Developers team.
Don't press the Power Off button during TWRP flashing. Otherwise, it will brick your device or goes into the boot loop. [These bugs will be fixed very soon. So, wait for the update]
Version Information:
Status: Stable
Current Stable Version: 1.0
Stable Release Date: 2019-04-08
Created: 2019-04-08
Last Updated: 2019-04-07
Steps to install TWRP and Custom ROMs via unofficial TWRP on Galaxy S10 and S10+ (detailed) will be updated soon. Till then stay tuned.