The Android 9 Pie update has brought so many visual changes and system improvements as well. Samsung Experience UI running devices comes with a native vertical recent app menu. But the latest One UI based on Android 9 Pie offers horizontal recent app tray. Here in this post, we'll share with you How to get the Vertical Recent Apps Menu on Samsung Galaxy Devices [Android Pie].
The horizontal recent apps tray looks good but less functional. Earlier you can easily see a few recently opened tasks. But since the Samsung Galaxy phones are quite taller in aspect ratio, the recent apps menu scrolls horizontally. It means you can only see one or two of recent tasks at a time. But you can get back the vertical recent UI tray by installing Good Lock app.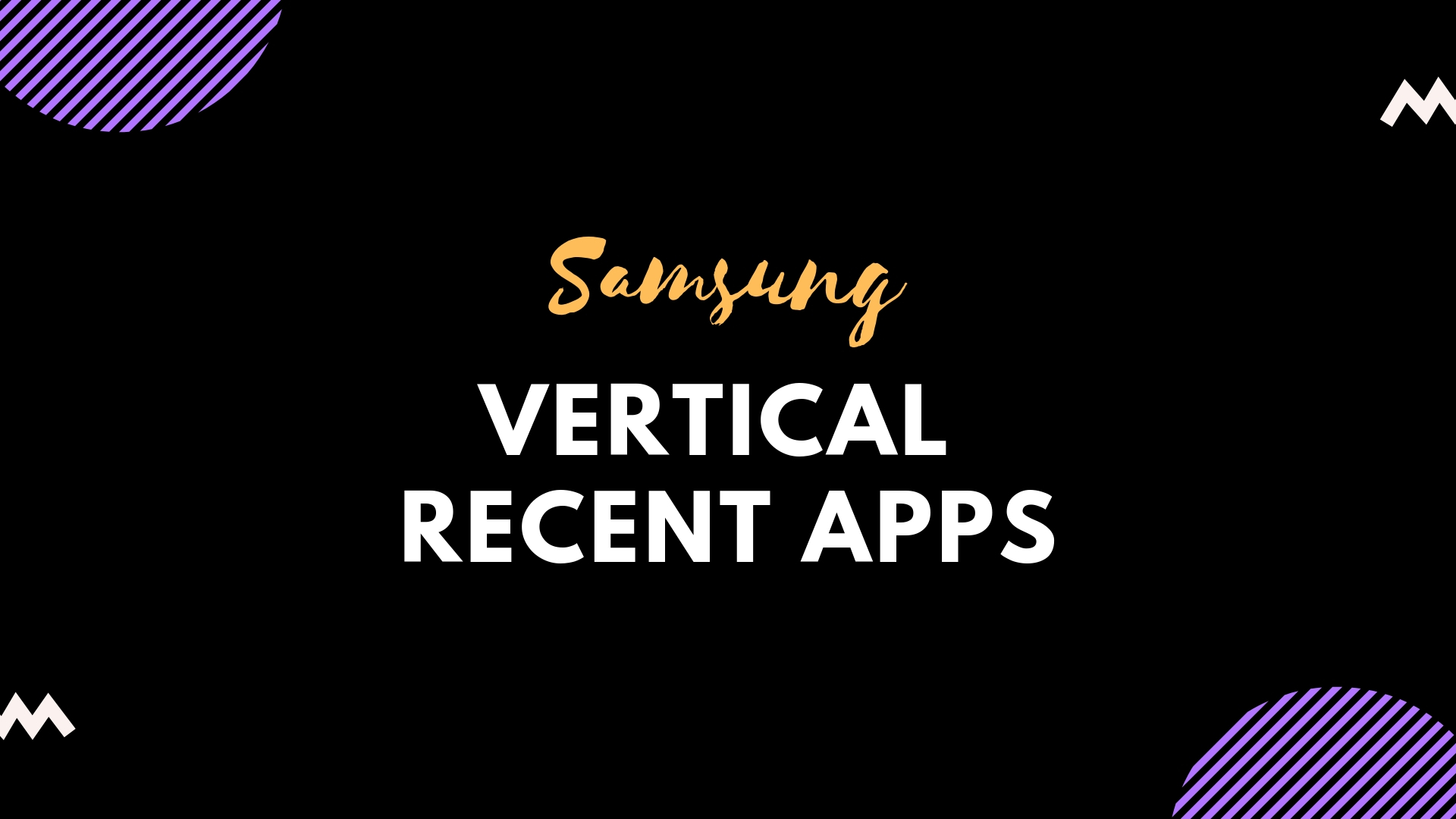 (Step:01) Install Good Lock 2019
This app will work on Samsung Galaxy devices running on One UI based on Android 9 Pie only.
Go to the Galaxy Store from your device.
Search for the Good Lock app and install it.
Download: Good Lock (free)
Make sure that you have properly installed Good Lock 2019 version instead of the previous version. The Good Lock 2019 app hasn't rolled out to all regions and devices yet. You have to check for it manually in the future.
Read Also: How To Install Galaxy S9/S9+ Android 9.0 Pie Update (One UI)
If you're not using the Galaxy S10, but you still got the Good Lock 2018 version, you have to wait for the update. You can try sideloading the 2019 version app from the link below if you've already installed it. Otherwise, you can download the Good Lock 2019 APK file from the below link and install it.
APK Download: Good Lock 2019
(Step:02) Install Task Changer
After installing the Good Lock 2019 app, open the app.
Tap on the Task Changer plugin from the list.
Now, install the Task Changer plugin.
(Step:03) Revert to Vertical Recent Apps Menu
Launch the Good Lock app and tap on the 'Task Changer' option again.
Now, the plugin will open.
Turn on the toggle Not in use > then select Layout Type.
Choose List from the prompt option and you're done! [You can also check another layout as well]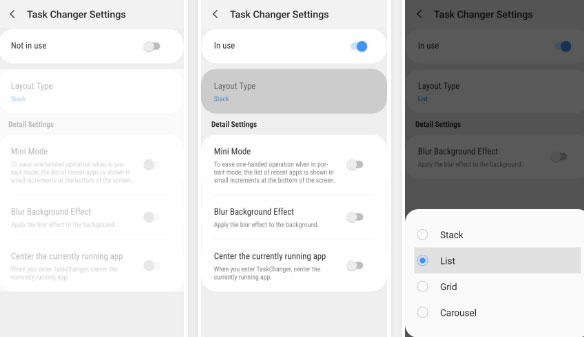 Now, your recent apps menu will be vertically-aligned again. It will also give you some fade in, fade out, and bouncy effects as well. That means you can easily scroll up down to see the recent tasks. By swiping left or right side you can clear the tasks as well.