Nowadays, QR codes are everywhere and these little pixelated squares are used on contacts or informative places widely. Now, so many brands are also using the QR codes for app download, track the identity and more. As we all know that the QR codes are widely used on product packaging, Wi-Fi passwords sharing, booking tickets online etc. But how do you use them actually and for which purpose individually? Here is the brief guide on How to scan QR codes in an Android phone.
What is a QR code?
The QR is an acronym for Quick Response sort of brief details converted into a code. We may call that it's an updated version of the Barcode. It was originally developed for the automotive industry in Japan country. Only technical machinery can read the QR codes better, accurate, and more quickly than barcodes. As we mentioned above, the QR codes can store more information/data in less space.
Currently, most of us are using the QR codes for quicker connectivity. Such as WhatsApp mobile app with WhatsApp Web version, Android Messages app with a web interface etc. Here are the brief steps to scan QR codes in your Android device easily.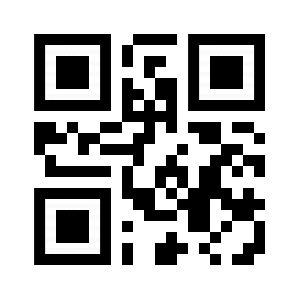 How to scan QR codes in an Android phone
You can scan the QR codes in most of the custom skinned Android devices like Xiaomi, Vivo by default via native camera app or scanner app easily. Meanwhile, the Google Pixel devices also come with this feature via built-in camera application. The Samsung Galaxy devices offers QR code reader with the Bixby Vision app.
But rest of the Android devices can do it easily also via any third-party QR code scanner application. There are plenty of Barcode and QR code scanner apps available on the Google Play Store easily. Just download any of them and capture the QR code within the given camera frame to adjust the width and size perfectly.
Download: QR & Barcode Scanner
Google Lens App
Don't have any flagship Android smartphone like Pixel or Samsung? Not to worry about it. If you have Google Assistant feature on your Android device (obviously available) then you can scan the codes via Google Lens app. If you don't even have that app, download it now from the Play Store. This is developed by Google itself and works perfectly on any Android handset.
Download: Google Lens
How to Create QR Code for Free
Step: 01 [Via Mobile App]
You can simply create your own, customized QR codes on your Android device via third-party apps. It requires nothing except the details which you want to convert into a QR code. You can download the QR Code Generator app from the below link to create QR codes at your fingertips.
Download: QR Code Generator
This third-party app can create QR code of up to 8 types of contents like Text, URL, Email, Phone, Contact, SMS, Location, Wi-Fi etc. Just put the preferred details and it will quickly generate a QR code which can be saved as an image file. Therefore, you can easily share that image (QR code) with someone else.
Step: 02 [Via Online Website]
You can also create your own QR code for free via website online. It will also create contents into a code including URL, VCard, Text, Email, SMS, Facebook, PDF, MP3, App Stores, Images etc.
Download: QR Code Generator (Web)
Just provide your data/information and create a QR code within a few seconds. It also offers QR code frames, color, logo, and more to customize.