From a few weeks, reports are coming out that Xiaomi will release the MIUI 11 update soon. This will be the successor of MIUI 10 custom skin which was launched last year was another successor of the MIUI 9. Most of the Xiaomi and Redmi devices are currently getting and running on MIUI 10 Global Stable and Global Beta version. We can expect the MIUI 11 update rollout will start at the second half of this year.
Though, Xiaomi doesn't interested in providing faster Android updates and security updates to its MIUI running devices. But the company is focused on all the goodies and improvements based on the latest Android updates. That's why Xiaomi mostly rolls out the MIUI version updates for better stability and user experience.
---
You may like: Expected List of Android Devices to Get Android Q (10): Samsung, Xiaomi, Honor, Huawei, Vivo, Lenovo, Moto and more
---
Here is a list of MIUI 11 update list of expected Xiaomi and Redmi devices which can be eligible to get the Beta or Stable version in the future.
MIUI 11 Update: Expected Features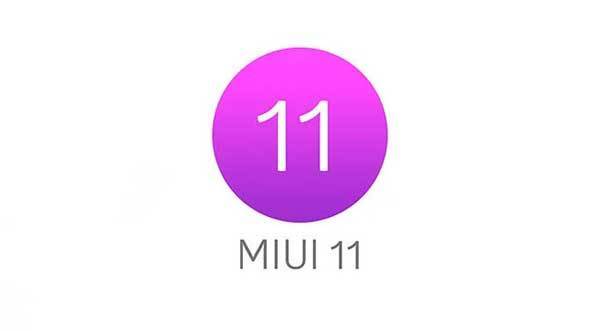 The MIUI 11 is in its first development stage as confirmed by the Xiaomi itself at the announcement in China. There is no official information yet by the company regarding the new features and roll out timing. According to some of the leaked reports, we can expect the upcoming MIUI 11 will be stable and lighter than the MIUI 10 version. Xiaomi's MIUI is quite polished and well-balanced between power efficiency, stability, loads of features, and faster-optimized UI. That's why most of the advanced Android users prefer MIUI as a custom skin after the OxygenOS.
The current version of MIUI already offers a lot of system improvements and optimizations to its devices. Such as display and battery optimization, advanced AI-enhancement, AI camera UI and features, security features etc. Now, the upcoming version will come with some more deep integrations with AI and low power consumption. The machine-learning system is quite powerful to handle the background tasks, multitasking, and Assistance services like Xiao AI.
It's also expected to come with notification and system UI changes, recent UI changes, improved gaming mode, DND, Built-in Night mode etc. The Xiaomi devices and MIUI is easily customizable and easy to root, unlock the bootloader, and installing Custom ROMs as well. While the Xiaomi Poco F1 comes with preloaded Camera2api enabled out-of-the-box and the users are loving these types of advantages. However, all of these features are expected and based on rumors.
MIUI 11 Update: Expected Xiaomi and Redmi Devices List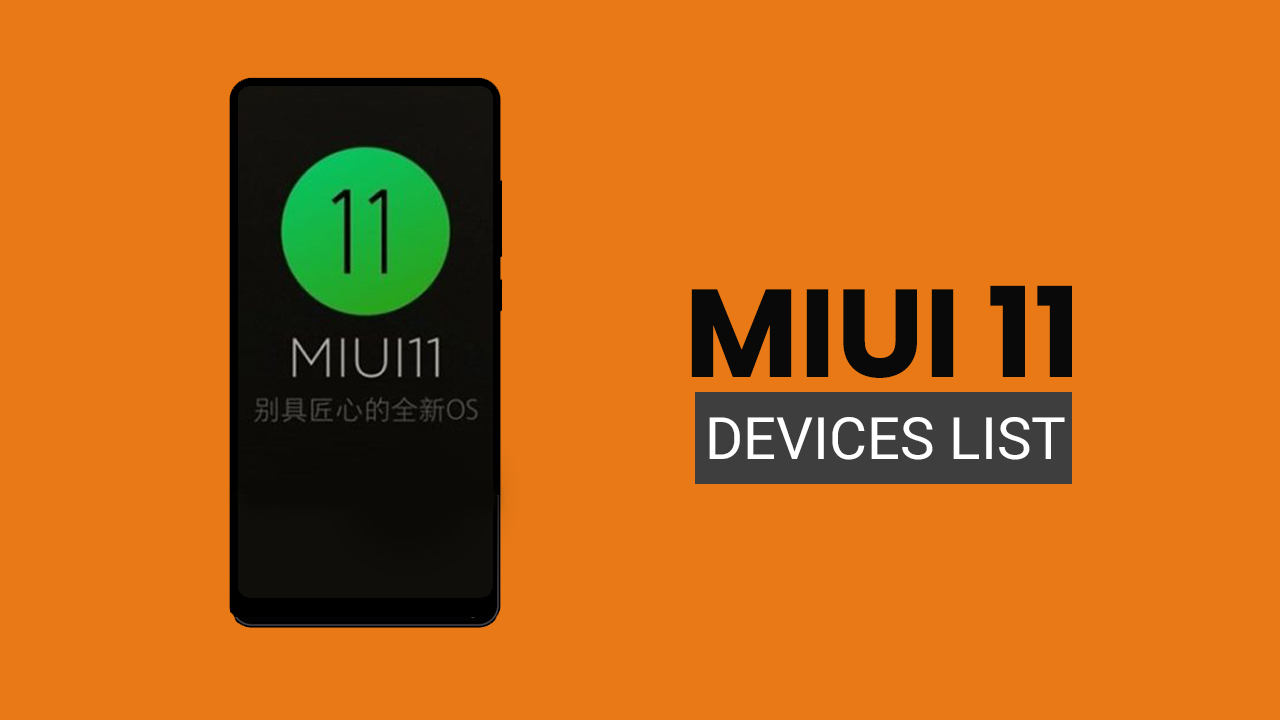 Xiaomi Mi Series
Xiaomi Mi 9
Mi MIX 3
Mi 8
Xiaomi Mi MIX 1 / MIX 2 / MIX 2S
Mi 6 / 6X
Mi Note 2 / Note 3
Xiaomi Mi 5X
Mi 5c
Mi 5s / 5s Plus
Xiaomi Mi Max / Max 2 / Max 3
Mi Play
Redmi Series
Redmi Note 7 Pro
Xiaomi Redmi Note 7
Redmi S2
Redmi Note 5
Xiaomi Redmi Note 5 Pro
Redmi 6 / 6A
Redmi 6 Pro
Xiaomi Redmi 5 / 5A
Redmi 5 Plus
Redmi 4 / 4A
Xiaomi Redmi 4X
Redmi 3S / 3X
Redmi Note 5A
Xiaomi Redmi Note 4 / Note 4X
Redmi Note 6 / Note 6 Pro
We have to wait for the official release of MIUI 11 globally. Additionally, we can expect the first public beta update release in China this year after the first half. While the quite outdated and discontinued Xiaomi and Redmi phones like Mi 5, Mi 4, Mi 4S, Mi 4C, Redmi 1S, Redmi 2 Prime, and Redmi 3 Pro will not be eligible to get the update.