If you're using any Samsung Galaxy smartphone and wants to upgrade or downgrade your Stock Firmware directly, SamFirm Tool is the best option. Here in this article, we'll share with you the link to download SamFirm Tool to download the Samsung Stock Firmware.
Nowadays, most of the Android smartphone users like Samsung users want to flash some other custom ROMs. Meanwhile, some of the Galaxy device users face bugs or issues and can't understand what to do. The SamFirm tool will come in handy in most of the situations. While flashing the stock firmware on Samsung using the Odin Tool may be easy and traditional, but the firmware search and download might be difficult and time-consuming.
Especially, when you're new to this flashing or downgrading field and don't know which file and which version is required, you should go for SamFirm Tool always. You can download the tool from the link given below but first, you need to check out the details.
Read Also: Expected List of Android Devices to Get Android Q (10): Samsung, Xiaomi, Honor, Huawei, Vivo, Lenovo, Moto and more
What is SamFirm Tool?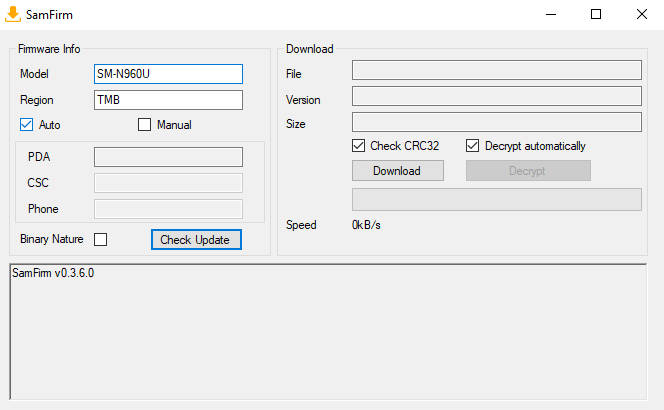 SamFirm is a tool for Windows PC/Laptop that allows you to download the latest stock firmware for your Samsung Galaxy phones. The tool can download all the required and latest stock firmware which are also flashable via Odin tool directly from Samsung Servers. No need to search for so long and wait for so long to download. It was developed by one of the XDA Senior Members named zxz0O0. Currently, the tool has been depreciated and replaced by Updato.com, but still works well.
This tool only requires you to provide the device model number and region to search for the firmware versions. However, you can also provide some additional details like PDA, CSC to get the correct firmware file for your Samsung Galaxy device.
Please Note: You can't download any older firmware via this tool. It only allows you to download the latest files. However, you can go with a normal internet search for your required firmware version.
Download SamFirm Tool (All Versions):
Get all the versions including the latest one from below:
Must Read: Download Odin Flash Tool v3.13.1 For Samsung Devices [Latest – 2019]
Pre-Requirements:
Steps to Use SamFirm Tool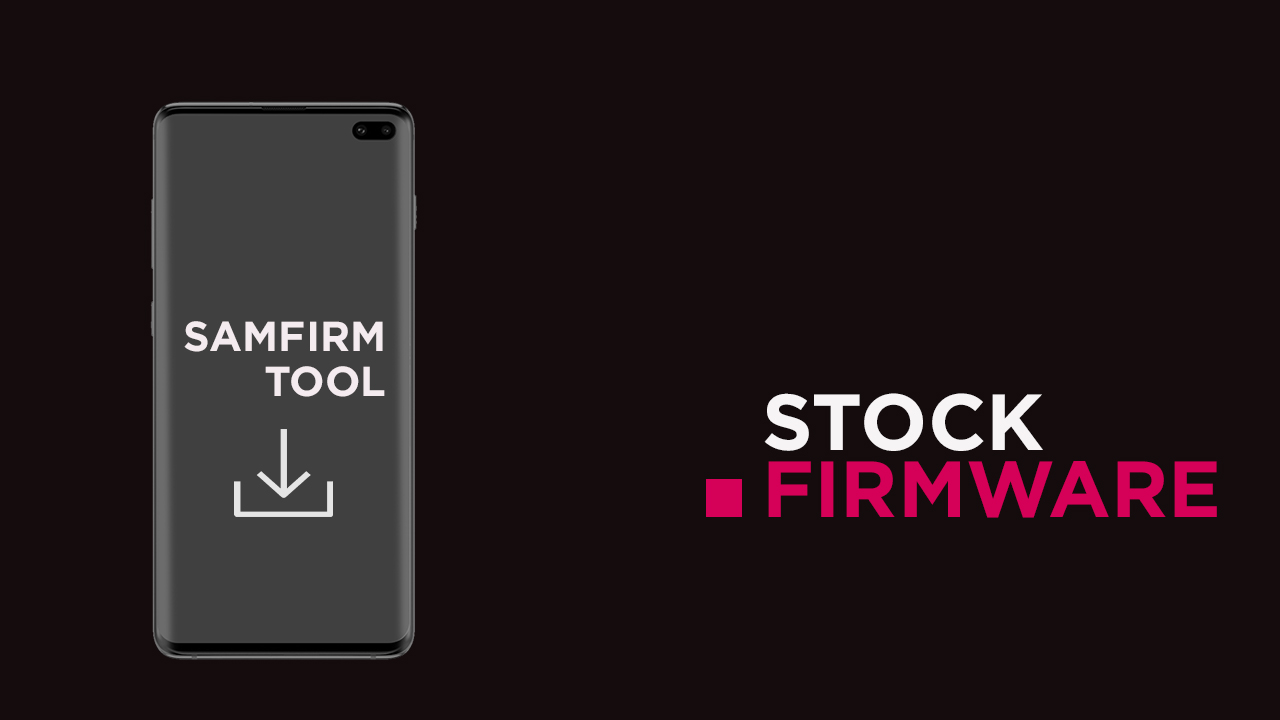 Download and extract the latest version of SamFirm tool on your PC.
Open the extracted folder and install the tool normally via as an administrator.
Put your Samsung Galaxy device model number.
You can find the model number of your phone from the device Settings > About phone.
Give your device region such as CSC (Country Specific Code).
To know the specific CSC for your device, you can download the Device Info HW app from the Google Play Store and use it.
Now, input all the correct details about your phone and check the Auto option in the SamFirm tool.
Now, click on the Check Update button to search for the available update.
The SamFirm Tool should now start searching for the latest stock firmware file for your device based on the region on the Samsung Servers. [If it fails to find a firmware for your specific model and region, it's because your device carrier does not use the Samsung Server officially.
Check both the options called Check CRC32 and Decrypt automatically.
The tool downloads stock firmware in encrypted .zip.enc2 and .zip.enc4 file format.
Now, click on the Download button to start the download process of Samsung's stock firmware by using SamFirm Tool.
After that choose the location where you want to save the file and click on the Save button.
Done! You've successfully downloaded the latest Samsung Stock Firmware via SamFirm tool.
The file will now decrypt automatically and then you can follow the step-by-step guide on How to install Samsung Stock Firmware using Odin Tool [2019]