Most of the smartphones provide camera shutter sound while taking any picture in a normal profile mode. It can be even loud or totally annoying when you're in a crowd or somewhere else to take a selfie or picture silently. By turning off the shutter sound can be quite easy from the volume buttons on some phones. But some of the smartphones need some effort a little bit. Here is the simple and brief guide on How to turn off camera shutter sound on Android device.
Read Also: Steps to use your Android phone as a security key for Google account
However, in some locations, privacy laws find it illegal to turn off the camera shutter sound normally. You need to check out whether it's legal or not on your location. Meanwhile, you can do anything on your own phone.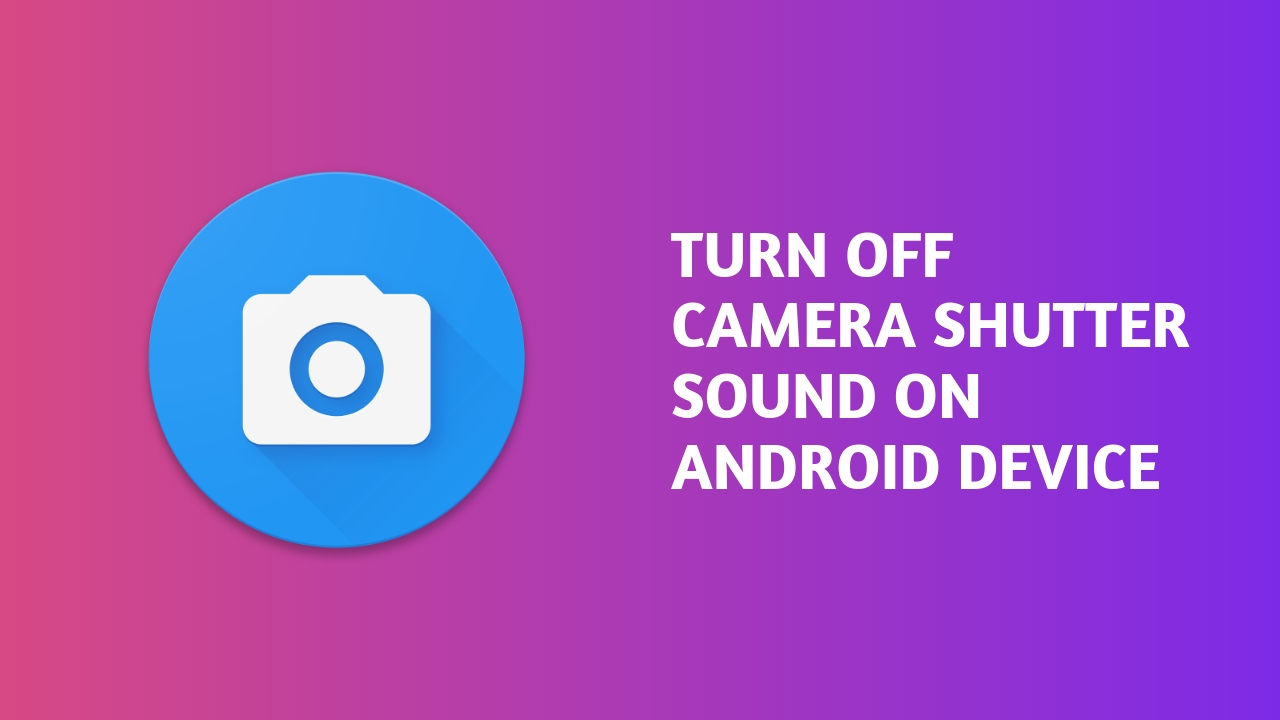 Steps to turn off the camera shutter sound on Android
Mostly, the device sound profile will override camera shutter sound options by default. Therefore, silent profile activated devices won't make any noise during shutter. But if your device doesn't do the same, you can always use a third-party app called No Sound Camera. It's a free app and can be downloaded via the Google Play Store.
Whereas, the Stock Android devices don't have a camera shutter sound option. You can simply turn on/off the camera shutter sound via volume buttons with general or silent mode. The do not disturb or vibration mode will also come in handy.
Must Read: How to Download YouTube Videos on Android Device [Easy Steps]
The Samsung Galaxy devices such as Galaxy S8, Galaxy S9, or Galaxy S10 models offers you to change the profile volume settings and the camera shutter sound will turn off when the phone is in silent/vibrate mode.
While older Samsung devices and Xiaomi MIUI devices simply offer dedicated camera shutter sound on/off option in the stock camera application. Just open the stock camera app and go to the camera settings then you will find shutter sound on/off the option to turn it on/off easily. The most interesting part is that most of the other Android devices like Sony, HTC, Motorola, Lenovo, Huawei devices offer the same camera settings for shutter sound.