Swipe Gesture navigation controls are now a well-known and widely used feature for Android and iOS users. This replaces the full-screen display devices for a broader view and a better user experience. The native on-screen navigation bars will disappear whenever you use swipe gesture navigation. But the Android Pie running devices offers a back button and home button with a gesture. Meanwhile, MIUI offers full-screen gesture on Xioami smartphones.
Here in this guide, we will share with you some of the tips to use full-screen swipe gesture control on Xiaomi devices easily.
Steps to Enable Full-Screen Gesture on MIUI 10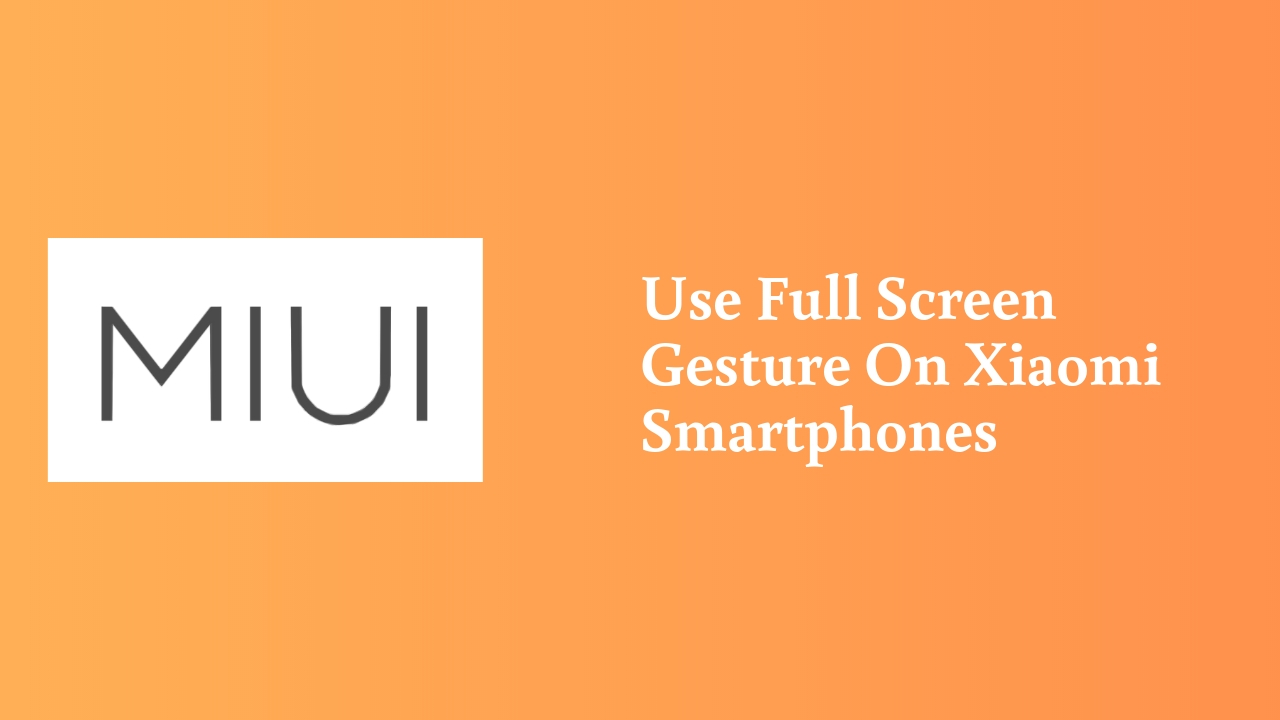 You can enable the full-screen gestures on Xiaomi smartphones very easily. You don't need to install or flash anything externally.
Go to device Settings > Full-Screen Display > tap on Full-screen gestures.
You can also turn on the Go back and Double check gestures as well.
Work of swipe gestures
Once you've enabled the Full-screen gestures option on your Xiaomi device, the phone will pop up a window to set up the gesture action.
Swipe up from the bottom jump to home, swipe up and hold from the bottom opens multi-tasking tab, and swipe from the left to right or right to left edges will perform as a back button.
Read Also: MIUI 11 Update: Expected Xiaomi and Redmi Devices List
Full Screen Gesture Compatibility
Most of the recent or bigger display Xioami devices which are comes with an 18:9 or 19:9 aspect ratio like Redmi 5, Redmi Note 6 Pro device will get the option in MIUI settings. The smaller display or older Xiaomi devices like Redmi Note 4, Redmi 4A doesn't have this feature.
Your device must be running on MIUI 9.5 or MIUI 10 to get the inbuilt option.
Steps to Revert Native Navigation Bars
As the heading lies the answer of revert native navigation bars itself. Simply go to the device Settings > Full-screen display then turns off all the toggles.
All the toggle means which you have enabled earlier individually. That's it. Now, you have successfully reverted your traditional on-screen navigation keys.